Pricing matching all the different web hosting companies can take hours to do. If you are looking for a cheap web hosting company, there isn't many that can beat the price of Just Host.
Just Host is a great option for those looking to save money. They have one of the lowest per month offers, with unlimited web hosting across the board.
Just Host Web Hosting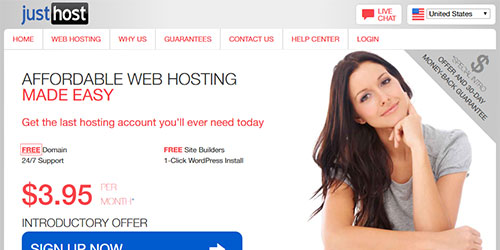 If you need a full featured shared hosting, look into Just Host. They give you all the disk space, bandwidth, and domain hosting that any developer will need. Combine with an array of coding languages, free domain name, and 24/7 customer support.
$6.95 / month
Unlimited hosting space
Unlimited data transfer
Unlimited domain hosting
Unlimited email accounts
Free domain name registration
Free instant setup
Free Site Builder
$80/year in extras
1-Click WordPress install
Site backups
30-day money back guarantee
24/7 customer support
Unlimited Hosting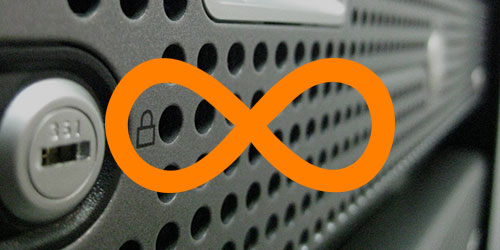 Just Host shared hosting plans are truly unlimited. Giving you all the disk storage that you need. No need to worry about how many pictures or videos you are putting on your website.
With unlimited bandwidth you can have as much upload, download, and traffic to your site.
Need a lot of emails? No worries take advantage of their unlimited email accounts and forwarding. Both with POP3 and IMAP secure support.
Free website scripts, you have endless possibilities of what type of software to install. From content management systems like WordPres and Drupal to e-commerce stores. Plus the ability to install forums, social networks, and image galleries.
Just Host Guarantees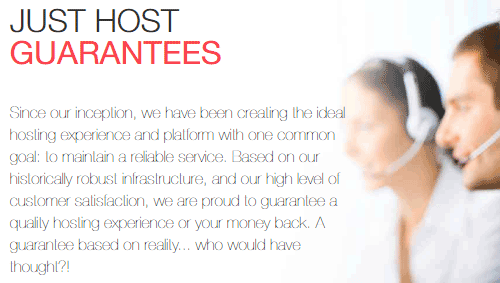 Just Host has one common goal: to maintain a reliable service to their customers. They are doing this by offering a 24/7 network of monitoring to ensure that your server is always online.
Their customer support is always real people. They guarantee you will be able to speak to a real human that can answer your questions and fix your problems. You can contact them by phone and email 24/7.
If for some reason Just Host isn't working for you. Take advantage of their 30-day money back guarantee. If you aren't satisfied and decide to cancel your account, they will issue a refund.
What Others Think
With Just Host having some of the lowest pricing in the industry, it isn't hard to find some happy customers.
Rob Brazier from coolrob335.com had this to say about his experience.
I am very pleased with the uptime of my website, and them giving away unlimited virtually everything for a measly £2.75 per month. I think that's a great deal! My only grudge is you have to pay for anything extra, but most of the things are pretty reasonably priced, and affordable.
He has taken full advantage of the pricing with Just Host. Even that he had to pay a little more for some extra features, he is still 100% satisfied.
Andrew Raimist from raimistdesign.com recommends Just Host to everyone he knows.
I have recommended JustHost to friends and colleagues as a great low-cost web hosting service. I set up my site with few problems. I was given prompt, correct support when I needed help.
Even with the few small problems he has had to face, their support team was right there to help him along the way.
Jerico Castro from ectravels.com loves their live chat support.
If you are not limited in budget and you are after reliability and uptime JustHost is one of the best hosting you can get. JustHost provides 24/7 live support. Their live chat support ensures that you can get resolution.
Not only does he love Just Host's features, but he uses their easy live chat support team when he needs a problem resolved.
Just Host Pricing

Just Host has a couple of options for their pricing. They have some basic plans that will give you everything to get your website going. But if you want the full unlimited package you will need to upgrade to their Prime plan.
If you are only planning on having one website, go with their basic plan and save some money. You can always upgrade later if you need more space.
Just Host Coupon
The nice thing about Just Host and their coupons is that you don't need one. They have aggressive pricing just for visiting their website. No need to search just promo codes, just visit their homepage and start saving.
Why Choose Just Host
Just Host has all the basic building blocks that you need to get a successful website live to your customers. Giving you plenty of server power, disk space, and bandwidth. Save some money today and get started with Just Host.