If you are looking to take your web hosting offshore, you may run into some "shady" companies. Luckily there is one company that is trustworthy and can give you unlimited hosting.
Zyma is a web hosting company that is located in the United Kingdom. They offer the same features and pricing as the US companies, with the option of being offshore.
Zyma's Best Features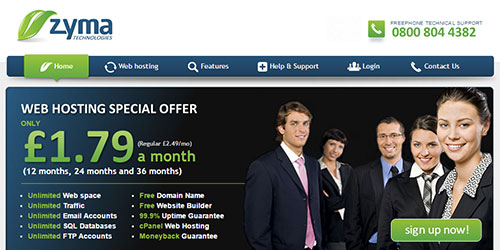 Zyma is one of the few companies that still gives you unlimited features at the lowest plan. You don't have to upgrade or add any extras to get everything.
£1.79 ($2.34) / month
Unlimited disk space
Unlimited of bandwidth
Free domain name
Free Website Builder
Unlimited SQL databases
Unlimited email accounts
Free shopping cart software
Free advertising vouchers
cPanel hosting management
99.9% uptime guarantee
30 day moneyback guarantee
What Is Offshore Hosting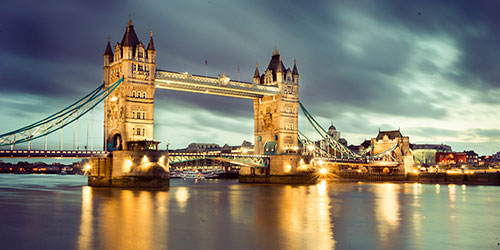 For those who are still wondering what offshore hosting is. Offshore hosting is when you host your website out of your current country.
If you are based in the United States and you get a hosting provider in the United Kingdom, that would be offshore hosting.
The advantages of using an offshore host is the price. With Zyma you are only paying a little more than $2 a month. With features comparable to other hosting companies.
Getting Started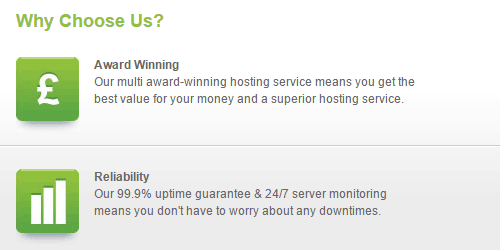 When you get your Zyma hosting account, you will not have to worry about any type of disk space or bandwidth limits. You can use as much as your website needs.
Take full advantage of their FREE shopping cart software. You can easily get a store up and running and start selling products. Complete with SSL certificate, Paypal integration, and will accept all major credit cards.
To get your store a kick start with business, use their FREE advertising vouchers. They give you $30 of Google Adwords and $75 of Yahoo Marketing. Combined with Attracta SEO tools should gear up some quick business.
If you are having any problems with your site or any of the tools. Contact their 24/7 support team. You can either live chat, call, or email them. If it's something simple try some of their online tutorials.
Other People's Experiences
Companies all over the world have been happy with Zyma price and performance.
Frank Duffield from webhostinggeeks.com had this to say about them.
Zyma helped me setup a website even with my limited technical knowledge, I have my own WordPress blog running in no time. I highly recommend them their technical support is the best I've encountered.
Frank had to reach out to Zyma's support with because of his lack of knowledge in web development. No problem. Their support team help him get his WordPress blog up and running.
Joe Edwards from trustpilot.com has been a loyal customer for years.
I've been with these guys since 2011 and haven't looked back since. Their support is amazing, my hosting and e-mail have been great so far. You certainly get value for money.
Joe has been with them since 2011 and hasn't had any major issues with them.
Terry Gray from uk.trustpilot.com would recommend them to anyone.
Having been with Zyma for over four years I would have no hesitation in recommending them for web hosting. Not only do they provide excellent value in terms of server specification and speed for the price but customer service is also prompt, efficient and reliable.
He too has had great success with their support team and server reliability.
Zyma Pricing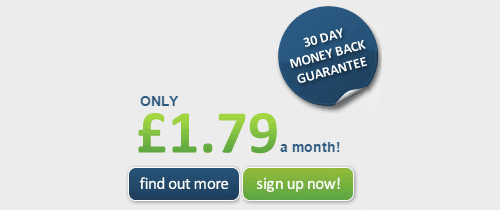 Zyma offers one easy price £1.79 ($2.34) / month. There are no tiers or different packages. They have one offer that is pack with tons of features.
The only kicker with them is you have to sign up for a full year minimum. This shouldn't discourage you because it comes with a full 30 day money back guarantee.
How To Save
There isn't any tricks or coupons you need to save with Zyma. They have a special low price offer going on right now for offshore hosting.
Why Choose Zyma
If you are looking for offshore hosting, or you just want a cheap alternative, Zyma is a solid choice. With unlimited disk space, bandwidth, and cPanel management, you really can't go wrong.