There are many merchants moving their retail stores to an e-commerce store. So what is an e-commerce store? An e-commerce definition would be having a web application to help merchants publish their products, subscriptions or services on the internet where people can come and visit to make purchases.
North American online ad spending will grow nearly 14% annually from 2011-2016, eMarketer predicts. By 2016 it will account for 31.4% of all advertising dollars. –eMarketer
Business to Business or Business to Consumer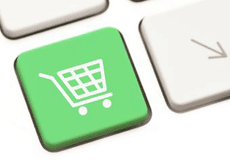 There are basically two types of e-commerce stores that you can showcase. There are Business to Business (B2B) and Business to Consumer (B2C). Your platform and basic structure of the store will be the same for both scenarios. What is going to change is the marketing and how you showcase the products. Most people are used to seeing, visiting and even purchase on B2C type store.
Some Examples of E-commerce Stores
A B2C store for example is Amazon.com, BestBuy.com and Newegg.com, these are all E-commerce stores that have been very successful and have become some of our favorite stores to visit. E-commerce stores have not only become a great way for merchants to sell their products, but most consumers have started to enjoy buying from them instead of going to a retail store.
Features that Enhance the Stores
There are some features that help us make purchase and remember sales and events. We now have wishlists where we can save products that we want to buy later. Lower price alerts, to let us know when it's the right to buy. And newsletters to let us know when our favorite merchants are having big sales and coupons on their sites.
Merchant Centers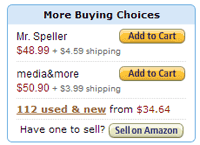 There are other websites that now let regular people sell products and services on. Ebay, Amazon and Buy.com have merchant centers that let anyone, after paying them a percent of the sale, sell their products to their customer base. This has become a powerful network to help small business not only make some sales but get their name out to a growing market.
Open Source Web Applications
Web technology has made it easier to get an e-commerce store online. There are a dozen of great open source free applications that come with everything you need to start a small business and starting selling your products, subscriptions or services online. Some of the leaders in this category are Magento, Prestashop, VirtueMart and OsCommerce. These are a strong platforms that have a huge community where people are there to help you with issues you might have and also free themes and modules to enhance your store. Once quick note with them is that you still should get a third part service to process your credit cards or a merchant account with an SSL.
Defining E-commerce
No matter why type or style of e-commerce store you are working with, when you strip away the enhancements it comes down to the platform. To define e-commerce again, it's a web application that helps merchants sell their products, subscriptions or services to their consumers.